About the Hertz Arena Recreational Rinks
Hertz Arena is located in beautiful Estero, Florida between Fort Myers and Naples. For more than two decades, the recreation department has been training and developing athletes. From hockey to figure skating or just open skating to the public, there is a place for everyone to escape Florida's heat. With its 200' x 85' twin rinks and its 7,100 seated main arena, Hertz Arena is home to hockey tournaments, figure skating competitions and many memorable occasions such as birthday and company parties. So cool off for a day and let the fun be on us at Hertz Arena!
Online Registration Create Account
Recent Announcements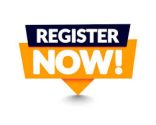 ***NEW ONLINE REGISTRATION***
PLEASE CLICK THE LINK BELOW TO REGISTER FOR OUR PROGRAMS:
...
Read More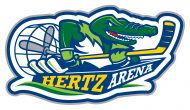 Public Skating Information and Updates
Please check the public skating tab for all updates in regards to public skating. Make sure to scroll down to the cancellations section.
Read More